Promote Employees' Skills And Carry Forward Rainbow Craftsmanship Spirit --ROC Carry Out Staff Vocational Skills Training And Appraisal
---
To improve employees' skills and create good learning environment, from March to May, ROC held training courses on vocational skills appraisal of various types of technical jobs.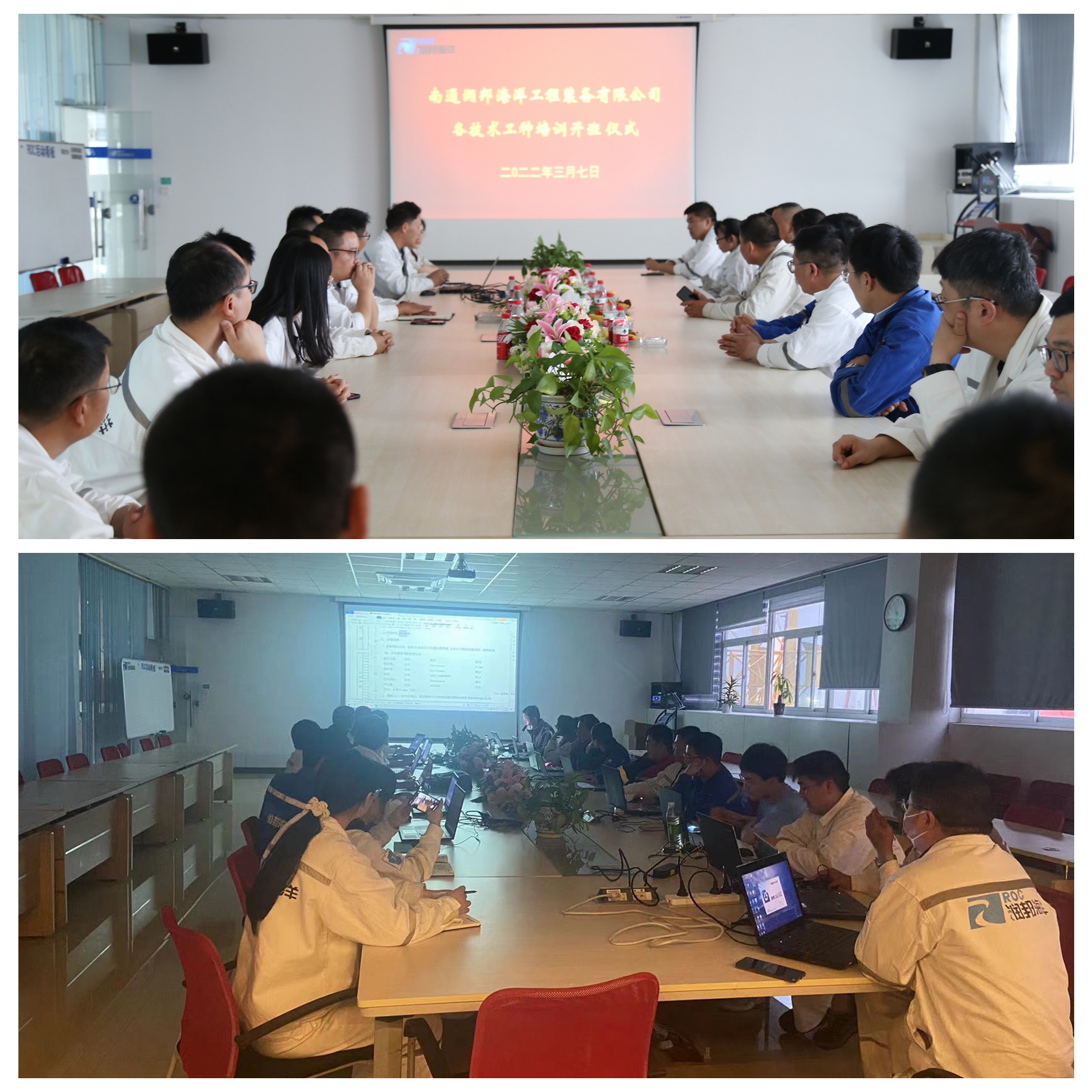 For the training courses, ROC invited four senior professional lecturers who took the way of speaking, practicing and testing respectively. This year nearly 40 employees participated in the professional skills appraisal of senior engineers or technician in theory and practice.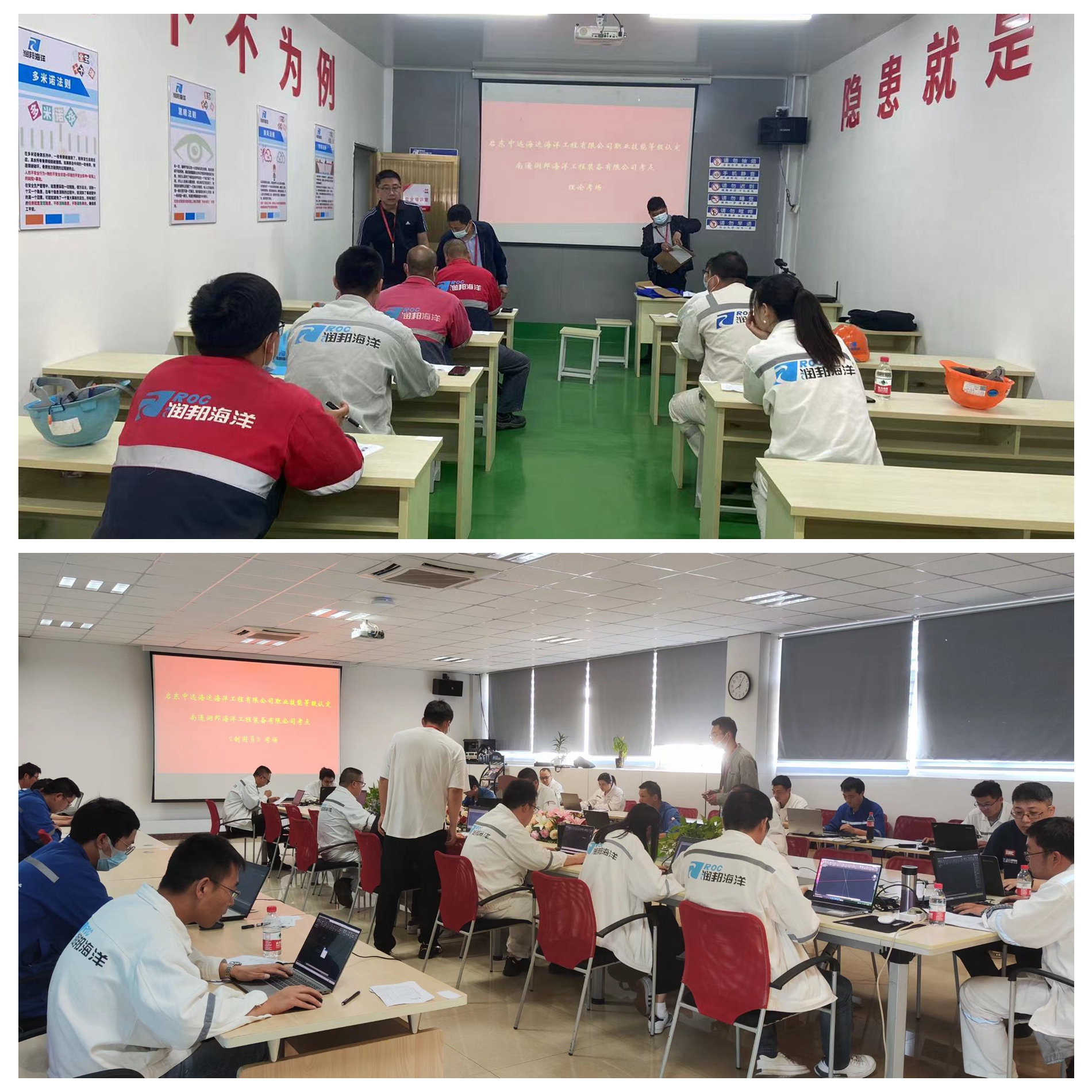 At the end of May, the human Resources and Social Security Bureau took the lead in organizing the professional skill appraisal of various technical jobs in ROC. The appraisal involved mapper, lifting worker, electrician, fitter and others.
In order to successfully complete the appraisal examination, HR Dept. actively cooperated with Human Resources and Social Security Bureau. They positively coordinate the internal resources, provided examination equipment and places, restored the operation site, and made the actual operation examination more close to the original appearance. Meanwhile, Human Resources and Social Security Bureau set up a leading group and selected 6 management or technical people with national vocational skill appraisal qualification to participate in the appraisal, which ensured the fairness of the assessment and technical evaluation.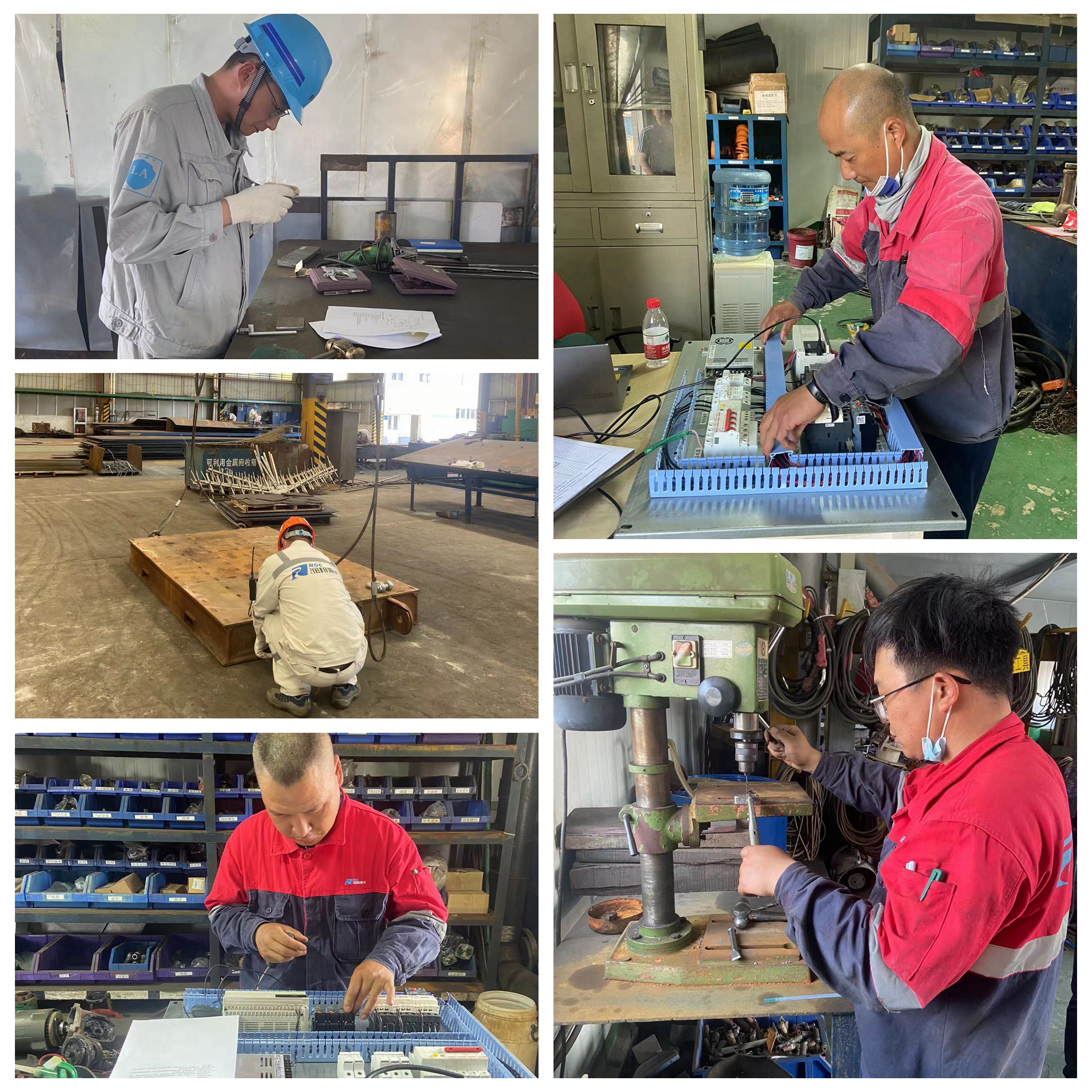 With the increasingly fierce market competition, talent has become an essential part of enterprise development. This skill appraisal helped create atmosphere of delving into technology and learning knowledge in the majority of employees, which set off a competitive upsurge and made Rainbow craftsmanship spirit into practice. ROC will further promote staff skills training, and provide a solid foundation for building a leading modern enterprise.
A total of 39 people participated in the vocational skills training and appraisal, and the pass rate reached 100%.Among them, 20 persons gained Technician certificate, and 19 persons gained senior engineer certificate.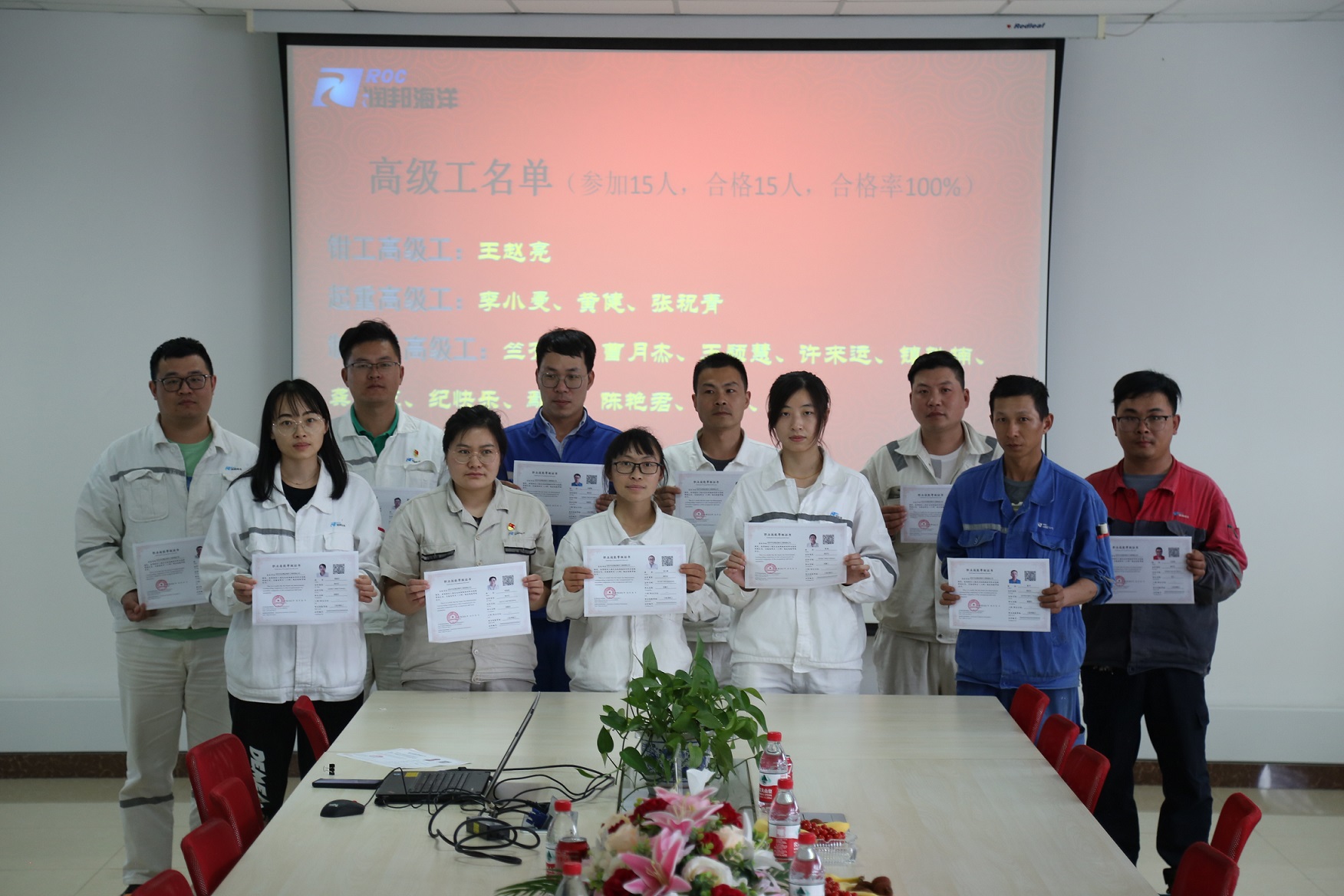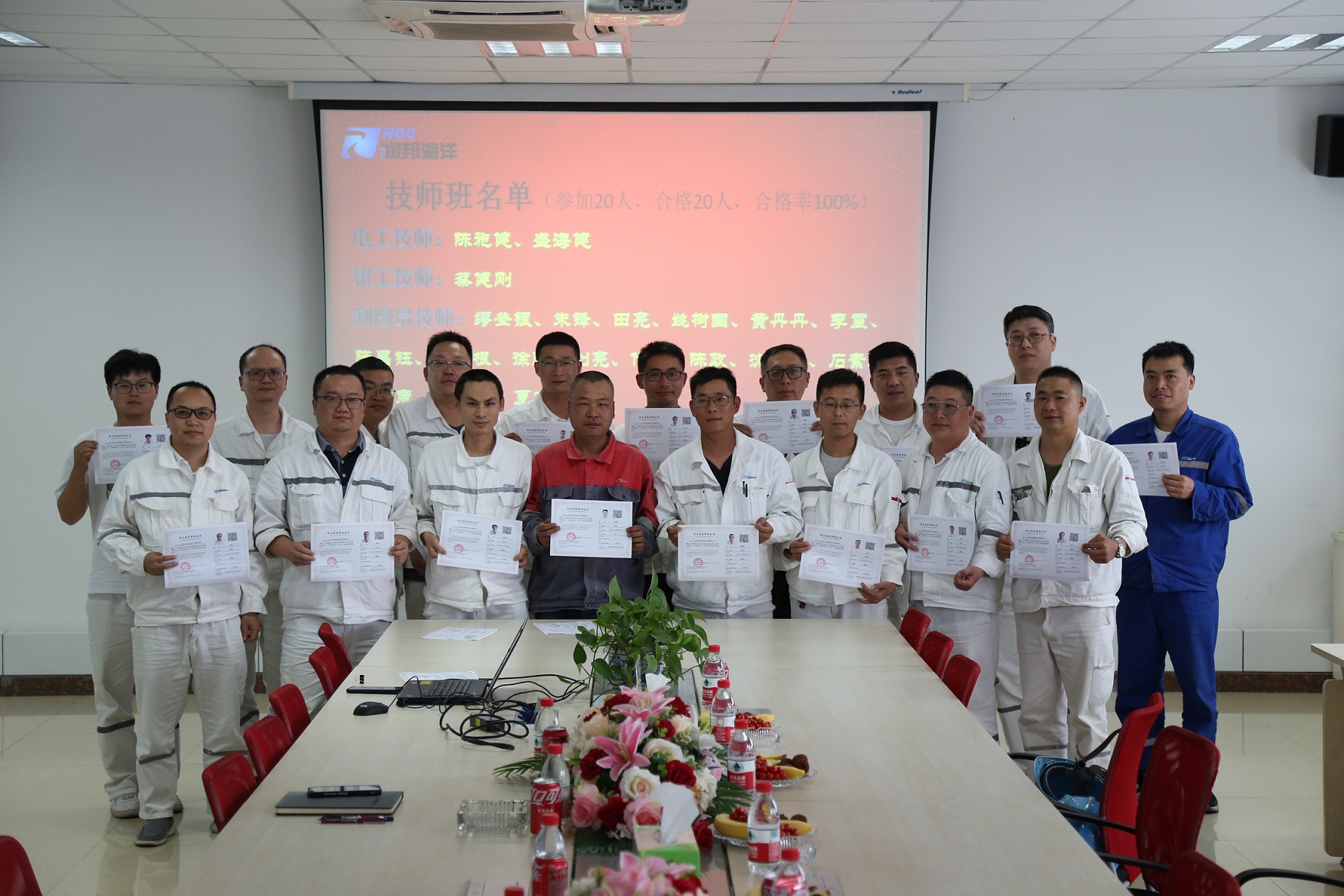 ---